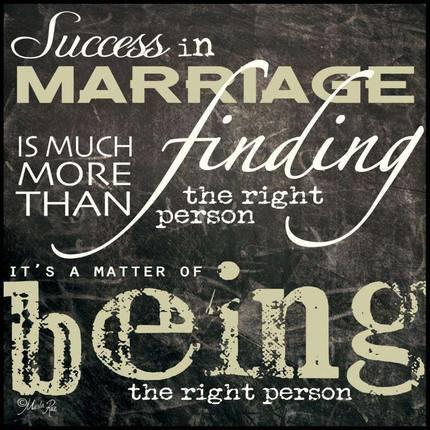 Let's talk about relationships. Specifically the relationship with your significant other. My husband and I will be married 27 years on 12/12/14. When I tell people how long we've been married, I usually hear, "Wow Congratulations!" followed by a comment implying that we have accomplished some amazing feat. Add the fact that we also work together and raised three healthy, happy daughters and the next logical question is… wait for it… here it comes… WHAT IS YOUR SECRET??
There is no SECRET. There IS a philosophy.  Be KIND, be RESPECTFUL, be LOVING, be SUPPORTIVE, be the kind of person that you would want to be married to. Women sometimes dislike when I make the following statement: 'I love when Ron golfs.' I actually encourage him to golf. It makes him happy and I love the thought of him walking the greens on the beautiful Torrey Pines golf course, breathing in fresh ocean air, meeting new people or hanging with his golf buddies and doing something he loves to do.  He's up  and out early so he's usually home by 11am and we have the rest of the day to either spend together or not. I don't love golf. According to my ex-golf instructor, my swing resembles that of a Major League baseball player and the term "swing easy" does not register at all in my brain. However, I do love to work out, go out to dinner or spend weekends with my girlfriends, travel back east to visit family and I love that Ron encourages me to do things that I love to do as well.  I would not be in a relationship where I had to ask for permission to do things or had to justify my plans to satisfy my partner's needs.  We have a mutual agreement to want the best for each other.   I said "I do" for a reason, I love him and want to share my life with him. From that day forward, I decided I wanted to be a the best wife I could possibly be. I continually work on myself so that I bring my best self to our relationship.  I AM and have always been Ron's biggest fan! In my eyes, he IS the most amazing man on this planet!
Here is another thought on why I think our relationship works. Ron and I have common goals and we are in alignment (yes, that's a chiropractic pun) when it comes to our sole purpose and the mission that we share. We are on the same team ALWAYS… And it's sometimes necessary to remind each other that we are teammates. I believe that if you communicate from a place of kindness, your life is just better! If someone is defensive during a conversation, be more kind and use gentler words and watch what happens. Of course, the one ingredient that makes the relationship flourish is LOVE. Love permeates through our ideas, our dreams, our decisions, our family, our home and our world. Do we have a perfect relationship? No. Are we perfect for each other? Yes.
There you have it. Lesson #1: Encourage him to golf! Advice for a lasting, loving and successful relationship. My daughter Lauren, who is engaged to be married next year, gave me the idea to write a blog about relationships. Interestingly enough, she also has my golf swing and will appreciate our ex-golf instructor reference. Lauren, this blog is for you! XO